CFFSBC Awards COVID Relief Grant to Bulldog Boxing Gym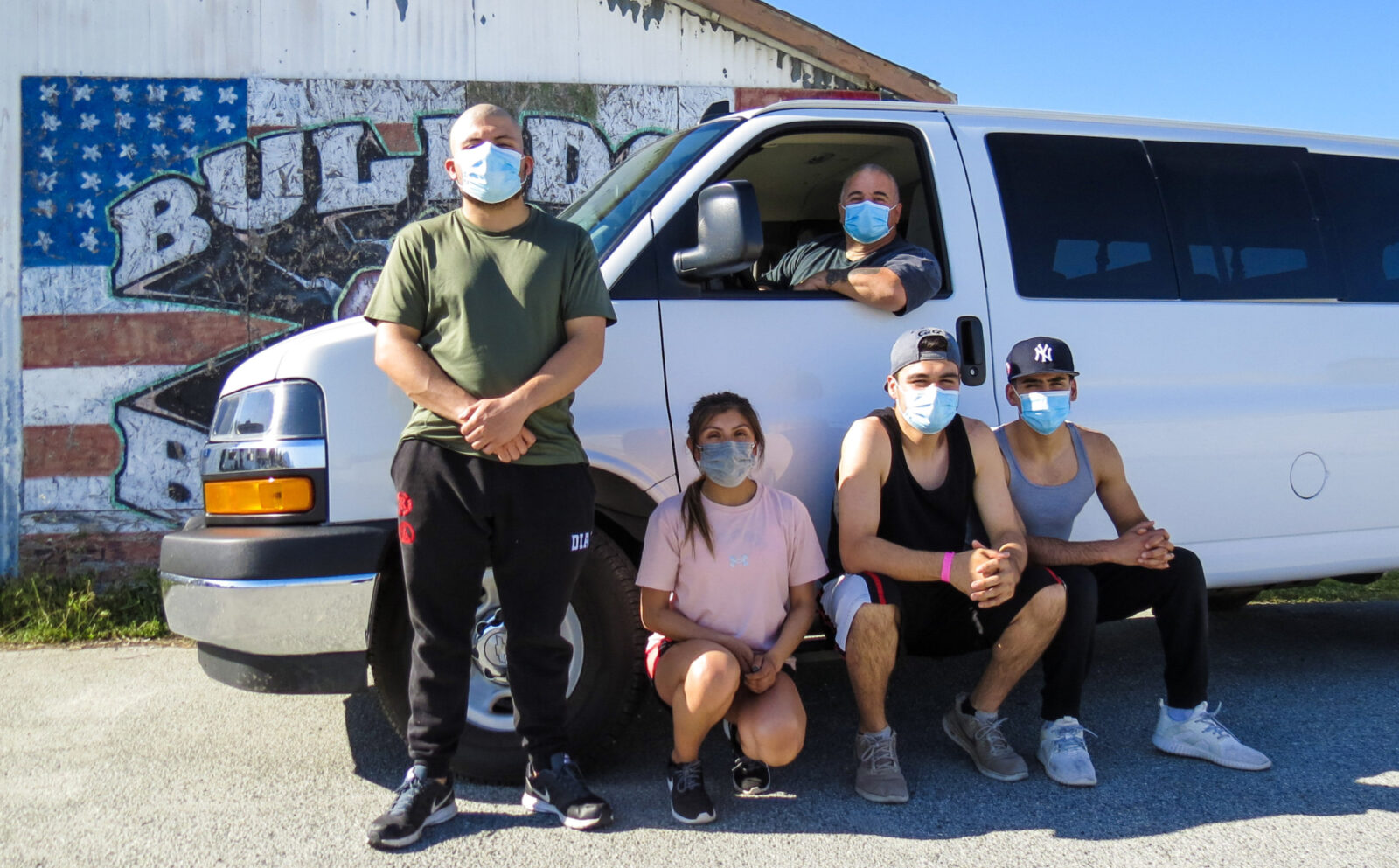 The Community Foundation for San Benito County is grateful to award a COVID-19 Relief Grant to Bulldog Boxing Gym. Our generous COVID-19 Relief Fund Donors and a group of anonymous Foundation Fund holders made this specific Grant possible. Bulldog Boxing used the Relief Grant to acquire a used replacement vehicle, allowing the safe transportation of their competing boxers to local and out-of-state tournaments.
For more than three decades, Bulldog Boxing Gym's Coach and Founder, Zeke Lopez, has positively influenced the lives of hundreds of socio-economically disadvantaged youth in San Benito County.
The Bulldog Boxing Gym is a nonprofit organization; primarily for the local at-risk youth of San Benito County. The Gym operates solely on donations and independent fundraising, and all of their staff and trainers are volunteers. Gaining popularity through only word of mouth, Bulldog Boxing has become a safe haven and community for many kids in our County. The Gym never turns a child away and Zeke has offers guidance and counseling to all of his members. The mission of Bulldog Boxing is to preserve and enhance the minds and character of the next generation; to provide each child with the courage and confidence that they can have choices in the world.
"Keeping kids off of the street and giving them an opportunity to be a part of something positive…" explains Zeke, "…is essential and life changing for my students."
In truth, Zeke helps open their young eyes to the idea of possibility. Bulldog Boxing has become a second home for many members, protecting them from possible gang and drug influences within San Benito. Over 150 members train at Bulldog Boxing Gym each year, sharing the space, memories, and lifelong experiences that they take to the next step of their life.
Zeke's effort and vision has undoubtedly become a positive catalyst for change in San Benito County's at-risk youth. Bulldog Boxing plans to continue shaping and guiding our local youth into adulthood through their program.
The COVID-19 Relief Grant continues to be awarded to our community nonprofits because of supporters like you; we thank you for your support and trust. Furthermore, we would like to thank the nonprofits who have lead the way during this unprecedented time.